The story so far…
The last time the Catholic Church in Australia held a Plenary Council was in 1937. It has been more than 80 years since we gathered all of the Church together and much has changed. In 2020, we will have a Plenary Council about the future of the Catholic Church in Australia. What are we called to do? Who are we called to be? How do we need to change?
Pope Francis has spoken of the need to engage in the world and respond in faith. He said
"The defining aspect of this change of epoch is that things are no longer in their place. Our previous ways of explaining the world and relationships, good and bad, no longer appears to work. The way in which we locate ourselves in history has changed. Things we thought would never happen, or that we never thought we would see, we are experiencing now, and we dare not even imagine the future. That which appeared normal to us – family, the Church, society and the world – will probably no longer seem that way. We cannot simply wait for what we are experiencing to pass, under the illusion that things will return to being how they were before.."
The journey toward Plenary Council will help us to prepare to listen to God by listening to one another. We invite all people to engage, to be a part of the listening and dialogue encounter in the next two years.
Facilitation Team
The Plenary Council Facilitation Team is a resource for the Catholic Church in Australia and we are humbled by the opportunity to be a part of the Plenary Council process of listening, dialogue, consultation and discernment. We welcome your feedback, input and ideas and have provided our direct contact details below and on the Contact Us page. We look forward to working together.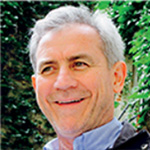 Peter Gates
Facilitation Team
Deputy National Director, Catholic Mission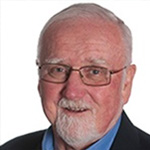 Fr Noel Connolly
Facilitation Team
Columban Missionary Priest Senior Lecturer and Head of Mission and Culture, BBI-TAITE
Executive Committee
In June 2017, the Bishops Commission for the Plenary Council announced the members of the Plenary Council Executive Committee. The Committee members have particular expertise and work together in an advisory capacity to help ensure the successful preparation, celebration and implementation of the Plenary Council 2020.
Mr Daniel Ang – Broken Bay
Mr Shayne Bennett – Brisbane
Br Ian Cribb SJ – Broken Bay
Dr Gemma Cruz – Melbourne
Sr Moya Hanlen FDNSC – Sydney
Ms Sally Hood – Brisbane
Mr John Lochowiak – Adelaide
Dr Brigid McKenna – Hobart
Ms Sarah Moffatt – Adelaide
Sr Grace Roclawska CSFN – Parramatta
Rev Dr Ormond Rush – Townsville
Dr Debra Sayce – Perth
Mrs Theresa Simon – Sydney (Maronite Church)
Dr Nigel Zimmerman – Parramatta
Mr Shane Dwyer and Fr Ian Waters are additional consultants to the Executive Committee.
Bishops Commission
Chair:
Members:
News & Updates
The facilitation team is working to make as much information available to all people as soon as possible. Please watch the video and download the 3-year timeline to gain some insight into the planning that is happening to prepare for Plenary Council. Your ideas, feedback and questions are always welcome. You can find our details on the Contact Uspage.
To stay connected, you can subscribe to our e-newsletter
Logo & Scripture
The colours are inspired by the colours of our sunburnt country – Ochre of the Red Centre, green from the Gum tree leaves, deep blue of the Ocean we are surrounded by and that of our Nation's flag. They are tones and textures that reflect our beautifully unique Australian identity.
We are blessed with great diversity in our Catholic Church in Australia – many perspectives, experiences and encounters of faith, walks of life and vision for Church. We are called to explore what it is that we are called to, how we are called to be the presence of Jesus in Australia for today, and for generations to come. United by faith, we shall
'Listen to what the Spirit is saying'. Rev 2:7
Downloads
Plenary Council 2020 Logo – colour
Plenary Council 2020 Logo – black
Plenary Council 2020 Logo – white
Plenary Council 2020 Style Guide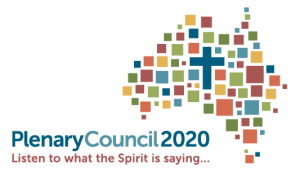 Calendar
This list is only part of the life and activity of the Church in Australia. If you have a gathering happening for listening and dialogue for Plenary Council and you would like to be added to this list, please use the Contact Us page to send the details through and we will add it here.
Mar 2018

6

: Australian Catholic Media Council meeting

9-10

: Australian Catholic Youth Research Seminar, Australian Catholic University, Brisbane QLD. https://youth.catholic.org.au/projects/research-seminar

13-14

: Plenary Council Executive Committee meeting, Brisbane QLD.

16

: Plenary Council Bishops Commission meeting, Brisbane QLD.

20-21

: Diocese of Port Pirie, Diocesan Assembly.

20-21

: Diocese of Broome, Priests and Principals Gathering.

21-22

: Archdiocese of Brisbane Priests and Pastors Convocation.

25

: Palm Sunday

29

: Holy Thursday

30

: Good Friday

Apr 2018

1

: Easter Sunday

11-17

: Federation of Catholic Bishops Conferences of Oceania Plenary Assembly, Port Moresby PNG.

May 2018

20

: Pentecost, Launch: Open Dialogue and Listening Encounters for Plenary Council.