Welcome to the Plenary Council reading resources! We will provide links to relevant articles and books that we hope will be helpful resources for you to journey together. Learning about topics related to Church, mission, discernment, listening and synodality and more.
If you have particular requests or if you know about a great resource others might find helpful, use the Contact Us page and let us know.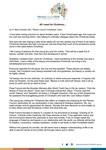 by Fr Noel Connolly SSC​

I have been writing columns for about thirteen years. A few Christmases ago, the muse ran dry until one morning when I was talking to a female colleague about her Christmas break.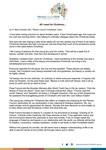 by Fr Noel Connolly SSC​

As we prepare for the Plenary Council 2020, we are being encouraged to speak boldly and to share what is in our hearts. One of my concerns is that I do not think it is easy to know what is deep in our hearts and it is even more difficult to express it adequately.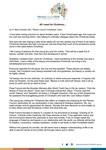 by Fr Noel Connolly SSC​

Earlier this year, I read an excellent book, 'An Unfinished Council: Vatican II, Pope Francis and the Renewal of Catholicism', by Richard Gaillardetz.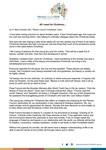 by Archbishop Christopher Prowse​

One of my favourite passages of scriptures is from Psalms 127: "IF THE LORD DOES NOT BUILD THE HOUSE, IN VAIN DO THE BUILDERS LABOR" (Psalm 127/1)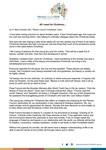 by Fr Noel Connolly SSC​

A couple of months ago, I was invited to give a presentation on the Plenary Council at a Spirituality in the Pub session.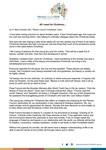 by Fr Noel Connolly SSC​

As I travel around Australia promoting the Plenary Council, I encounter both scepticism and hope.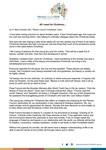 by Teresa Brierley

I recognised during this past week that it would be difficult for me to put thoughts to paper because of our local news headlines coupled with those national headlines of family violence, the rescue of the young boys in Thailand and some personal family matters.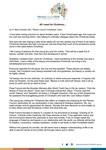 by Sr Mary Fermio RSJ and Sr Audrey Thomson RSJ

In her address to a recent gathering of Josephite Sisters of the Victoria/Tasmania region, congregational leader Sr Monica Cavanagh spoke of the upcoming Plenary Council and urged them to accept the invitation to become participants in the proposed process.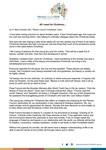 by Daniel Ang

The Plenary Council is more than a single event to be held in the year 2020.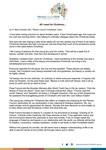 by Christopher Lamb

The voices of ordinary Catholics are an "indispensable" part of Church governance while canon law should be updated to make it compulsory for parishes to have councils that consult the laity, according to an important theological body which helps establish official Catholic teaching.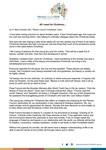 by Fr Noel Connolly SSC

At their latest meeting in May, the Australian Catholic Bishops Conference decided that the first meeting of Plenary Council 2020 will be held in Adelaide from October 4-10, 2020. I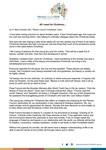 by Fr Noel Connolly SSC

Pope Francis is an unusual Pope who is bringing real change to the Church by encouraging open discussion and refusing to silence dissent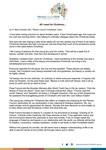 Synodality and Discerning the Sensus Fidelium by Fr Ormond Rush, November 2017.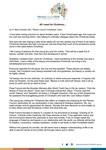 by Daniel Ang, published in Broken Bay News, February 2018.

The ACBC has sought the approval from Pope Francis for this Council, official endorsement which is expected in due course.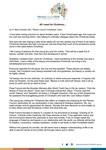 by Peter Wilkinson published in The Swag 2017