"By the tender mercy of our God, the dawn from on high will break upon us, to give light to those who sit in darkness and in the shadow of death, to guide our feet into the way of peace."

How is God calling us to be a Christ-centred Church in Australia that is humble, healing and merciful?

As we move into this second stage of the Plenary Council journey we continue to seek the wisdom of the Holy Spirit. Beginning in July 2019, we are called to reflect on Scripture, Church teaching and our contemporary situation, in order to discern the answer to this question. The fruits of what is discerned during this time will help shape the agenda of the first session of Plenary Council in October 2020.
This National Theme for Discernment is inspired by the voices of the People of God who expressed a deep and faith-filled trust in God and a need for lament and healing within the Church, acknowledging the sexual abuse crisis as a turning point for the Church in Australia. It identified the need for relationship and reconciliation among many within the Catholic community, and with the wider Australian society, particularly with Australia's First Peoples and with all of creation. A desire was expressed for stronger prayer and sacramental life and more effective outreach to those who seek healing, as a renewed openness to and sign of God's mercy.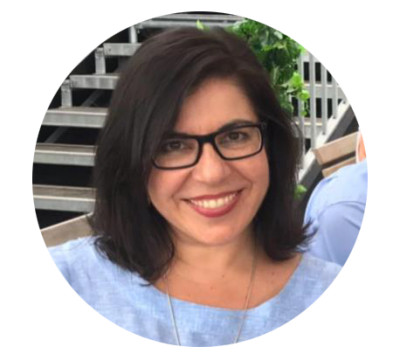 Chair
Selina Hasham
50, NSW
Having been involved in a number of group exercises for the Listening and Dialogue stage, I felt inspired to consider if there might be a way I could continue to make a contribution to the outcomes of the Plenary Council.
I recognise the Plenary Council is a genuine impulse to listen to what the Spirit is saying to the Church in Australia and I wish to serve in a way that helps the very best response to emerge.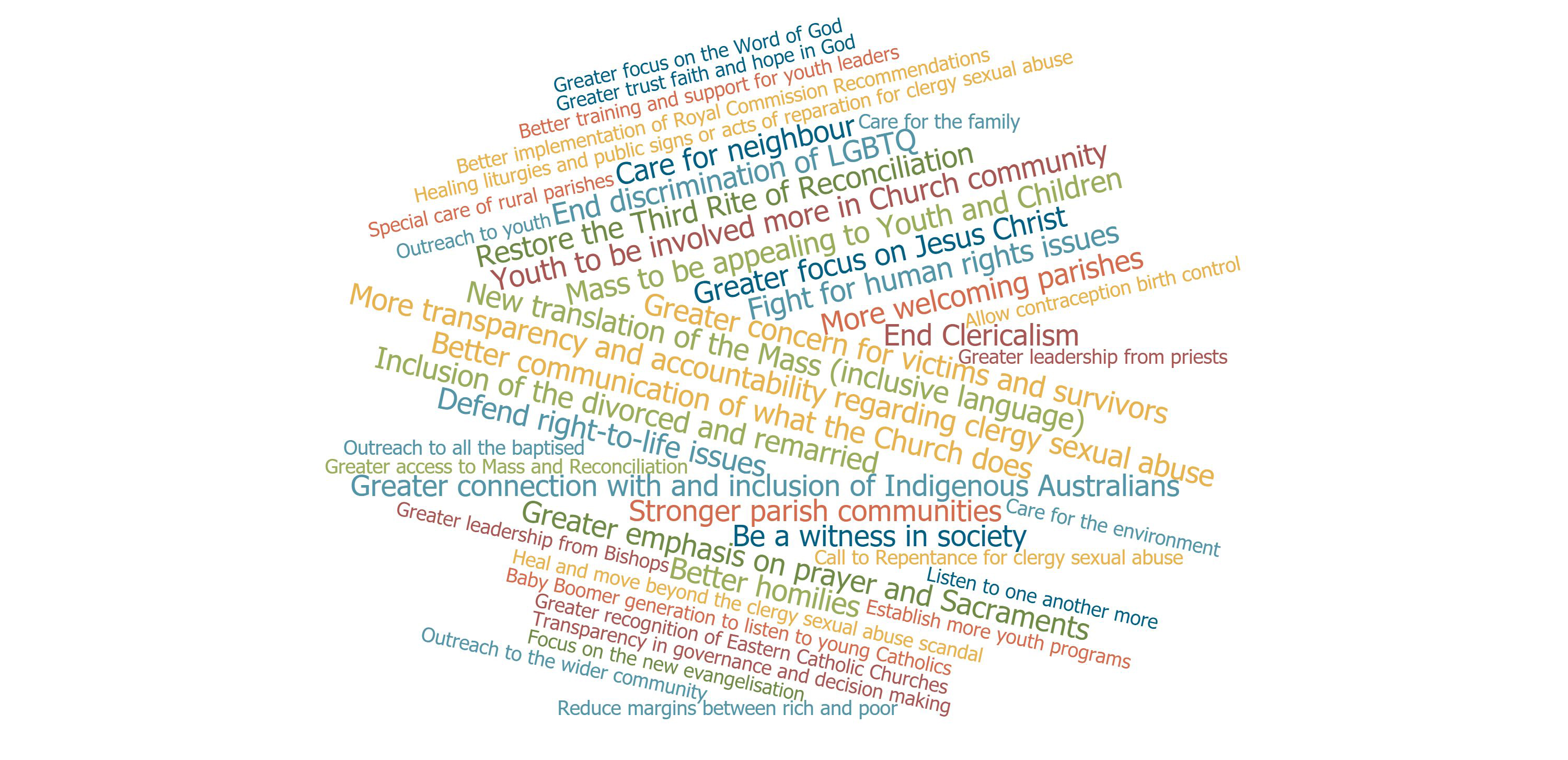 Disclaimer: Colour and size of text were randomly generated for aesthetic purposes and must not be taken as data visualization