"Now the whole group of those who believed were of one heart and soul, and no one claimed private ownership of any possessions, but everything they owned was held in common. With great power the apostles gave their testimony to the resurrection of the Lord Jesus, and great grace was upon them all."
(Acts 4:32-33)
How is God calling us to be a Christ-centred Church in Australia that is inclusive, participatory and synodal?
As we move into this second stage of the Plenary Council journey we continue to seek the wisdom of the Holy Spirit. Beginning in July 2019, we are called to reflect on Scripture, Church teaching and our contemporary situation, in order to discern the answer to this question. The fruits of what is discerned during this time will help shape the agenda of the first session of Plenary Council in October 2021.
This National Theme for Discernment is inspired by the voices of the People of God who expressed a desire for individuals and groups within and also beyond the Church to find a better welcome and be incorporated more into her life and mission. There was a call to renew forms of governance and leadership in the Church, to find ways formally and informally of being co-responsible for ministry and mission, seeking structures and processes of collaboration, shared decision-making and financial co-responsibility in order to enable this greater involvement of lay people particularly of women, young people, people of diverse cultural backgrounds and people with disabilities. There was an expressed need for stronger connections across the many parts of the Church, and with other Christian traditions.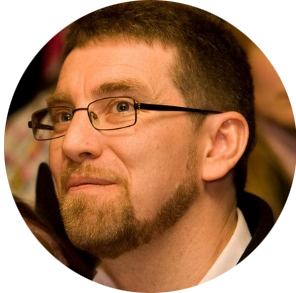 Chair
Peter Holmes
49, NSW
As an adult 'convert' to Catholicism, I am keenly aware of the need to focus and sharpen our efforts to be welcoming and inclusive of people from all walks of life, helpful to potential Christians and new arrivals, and provide ongoing support for all Catholics.
While I have great respect for the efforts of clergy and bishops, my experience has taught me that there are many models of leadership and engagement that can draw on the full range of talents, contributions and experiences of everyone who wishes to be involved in our mission. I am eager to be a part of this unique moment in the history of the Australian Church.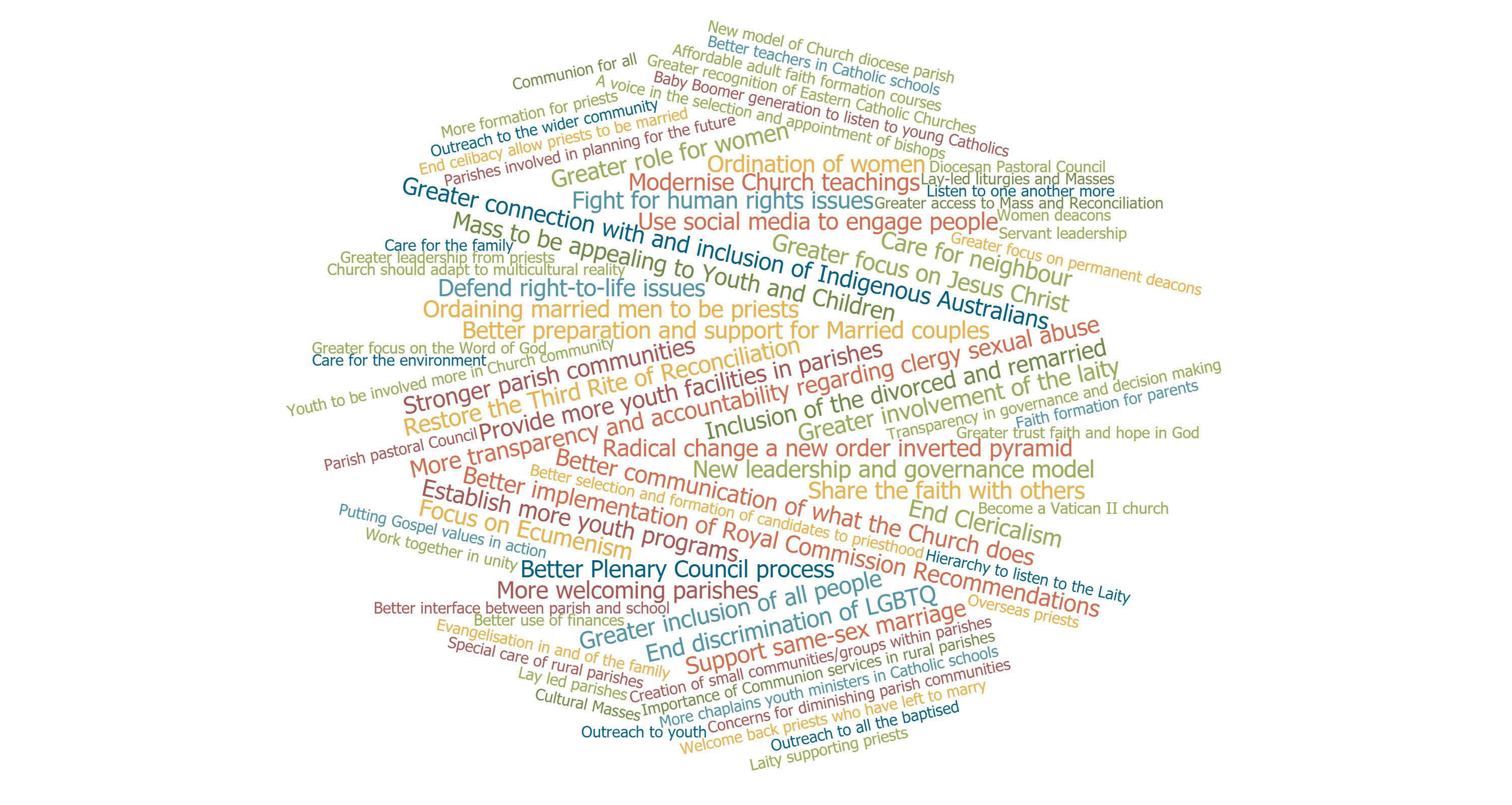 Disclaimer: Colour and size of text were randomly generated for aesthetic purposes and must not be taken as data visualization