One of the key aspects of the Plenary Council 2020 will be — and must be — prayer. In anticipation of the three-year process getting under way at Pentecost 2020, a number of materials have been produced for prayer, liturgy and information. They are contained below. A special prayer was also written for the process of preparation, celebration and implementation for the Plenary Council 2020. You can print off copies for use at home, at school or in your office — or you can print in bulk — using the links below.
The Plenary Council Song: "Listen"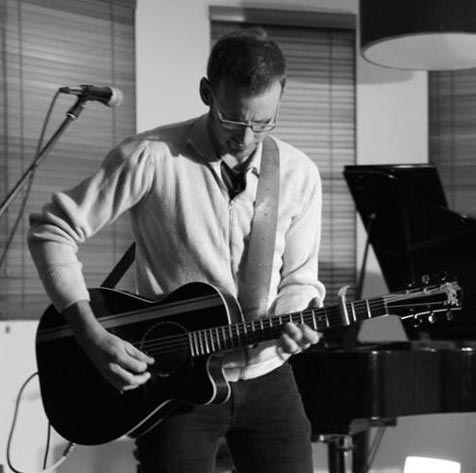 A note from the songwriter, Peter Pellicaan.
The song was composed as a call to the Church in Australia to listen to what the Spirit is saying as we prepare for the first Plenary Council since 1937. The song incorporates a number of intentional themes that speak to our history and the moment in which we find ourselves now. These themes are as follows:
The song invites people to listen to God, but also to reflect and ponder on what it would mean for the Church to look like Jesus.
. The song begins and ends with the didgeridoo in honour of our indigenous heritage, and in recognition of this continuing voice into our future.
The song contains three bagpipe sections which reflect the Irish history of the Church in Australia with a subtle link to the Holy Trinity which is Mother Church's foundational doctrine.
The song captures two 'preaching moments' from Archbishop Mark Coleridge which were taken from the Chrism Mass at St Stephen's Cathedral, 22 March 2018. The composer of this song was present and he recounts: the hairs on my arms rose and my heart was moved as I felt the deep sense of the voice of the Holy Spirit speaking prophetically.
The song closes with the sound of the Church bells ringing as a sign of a Church looking forward into the future as it listens to the Spirit by listening to others.
Usage: The song was written not so much with the intent that it be used in a liturgical setting. Rather it is a call to imagine, to reflect and to listen.
An accompanying film clip will be developed which will make the song useful as an introduction to the Plenary Council listening sessions as well as various conferences and events taking place over the next three years.
Acknowledgements
Produced by: Craig Ross
Vocals: Peter Pellicaan
Backing Vocals: Peter Pellicaan and Craig Ross
Guitars: Peter Pellicaan
Bass Guitar: Mark Hill
Drums: Steve Brewster
Bagpipes and Didge: Craig Ross
Piano and Keyboards: Craig Ross
Mixing: Craig Ross
Mastering: Mike Cervantes
Play the Song: Listen to the Spirit